Discover a New Level of Celebration at Atomic Hockey Training Facility!
Are you seeking an extraordinary venue to host your upcoming event? Look no further than Atomic Hockey! Our state-of-the-art facility offers an unparalleled setting for a variety of occasions, from birthday parties and team wind-ups to corporate gatherings.
Unleash the Fun:
Immerse your guests in an exciting world of hockey training with our skatemill and skills areas. Instead of the ordinary, treat your attendees to an engaging and active experience that they'll remember for years to come.
Tailored Experiences:
Whether you're celebrating a milestone, fostering team spirit, or strengthening business relationships, our facility caters to your unique needs. Our versatile space allows for customizable party arrangements and activities, ensuring that every guest enjoys their time to the fullest.
Expert Guidance:
Our skilled coaches will be on hand to ensure a seamless and enjoyable experience for all. From guiding skating techniques to enhancing skills, our coaching team guarantees that every participant, regardless of their skill level, will have a blast.
Unforgettable Memories:
Create lasting memories as your guests enjoy dynamic skatemill sessions and engaging skills drills. Our facility fosters teamwork, camaraderie, and an unbeatable sense of accomplishment.
Why Choose Atomic Hockey:
Modern and spacious facility
Skatemill and skills areas for a unique experience
Expert coaching team to ensure an enjoyable event
Customizable packages to suit your occasion

Unforgettable memories for all participants
Book your event with Atomic Hockey today and make your celebration an unforgettable experience! Contact us to discuss available packages, customizations, and dates. Let's create an event that stands out from the rest!"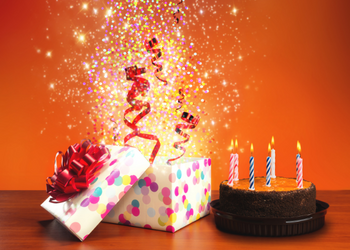 Birthday Parties
Wondering what to do for your child's next birthday? How about a day filled with their favorite sport Hockey! Rent all 4 Small Area Skills Lanes. Use them how you want or use one of our coaches to lead a fun filled practice.
Team Wind Up
Rent all the Small Area Skills Lanes, play some fun games, and have some shooting competitions for the most accurate shooter or hardest shot. Guaranteed to be a fun event!
Corporate Parties
Looking to shake up the same corporate party you do every year? Is your team full of hockey enthusiasts? Consider throwing your next Christmas party at our facility!
We have a wide variety of options when it comes to your next party. Contact our staff to learn about all available options.
For Skills and Skatemill: Skates, Gloves, Stick, Helmet, and Shin Pads. Subject to Change.
* All prices are subject to GST
** To book additional time, please contact us 778.366.8418 or email us [email protected]