Do you want to take your team's hockey skills to the next level? Our certified hockey coaches can come to you and work with your team during your practice time!
Our experienced coaches specialize in improving edge work, stride extension, crossovers, stickhandling and puck control, passing, shooting, tactics, and conditioning. With their expertise, your team can develop and hone the skills needed to succeed on the ice.
By bringing our certified coaches to your practice, you can make the most of your team's valuable practice time. Our coaches will work with your team to create personalized training programs that address your team's unique needs and goals, ensuring that your players get the most out of every session.
Don't wait any longer to take your team's game to the next level. Contact us today to learn more about our coaching services and availability. We can't wait to help your team improve their skills and succeed on the ice!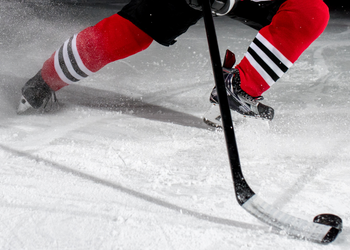 Edge Work
Edge work is the base for all skating skills. Areas we focus on: inside edges, outside edges and flats. We work to develop power, increased speed and turning ability.
Stride Extension
Hockey continues to get faster and the difference can be attributed to a great stride extension. Areas we focus on: stride extension, stride angle, arm swing, knee drive, and recovery.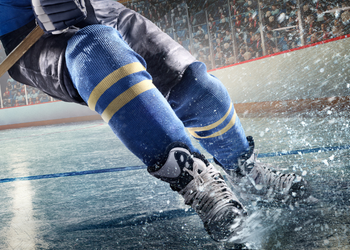 Crossovers
Change of directions can be life or death and it all starts with crossovers. Areas we focus on: maintaining posture, head placement, hip movement, using inside and outside edges, and puck control.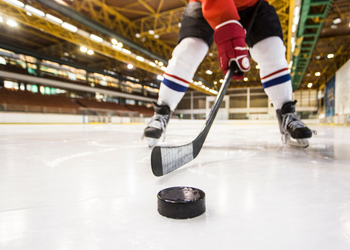 Stickhandling & Puck Control
As players get bigger, the space you have to operate gets smaller. Moving in and out of these areas can be challenging and getting into a place where you can shoot can be even harder. Areas we focus on: range of motion, creativity, agility, puck protection, deception, and change of skate pace.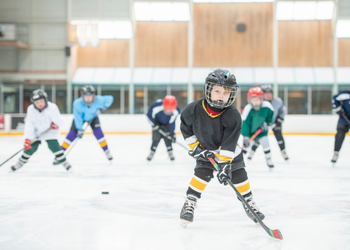 Passing
You know what's better than scoring? A great assist and it starts with great passing. There are a wide range of passes that a player can utilize during a game such as Saucer Pass, Backhand Pass, Drop Pass, Tic-Tac-Toe Pass, No-Look Pass, Centering/Slot Pass, Stretch Pass, Cross-Ice Pass, and more. Areas we focus on: puck control, using different parts and sides of the stick blade, puck release, follow through, and receiving a pass.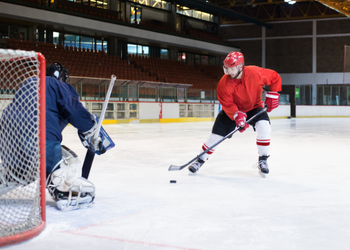 Shooting
Few are born with a great shot and it takes years and thousands of pucks to become the next Ovechkin. We will teach you to master the Wrist Shot, Snapshot, Slapshot, Backhand Shot, and Deflections/Redirections. Areas we focus on: improving power, mastering release, honing accuracy, changing shooting angles, and when to use what shot - high percentage shooting.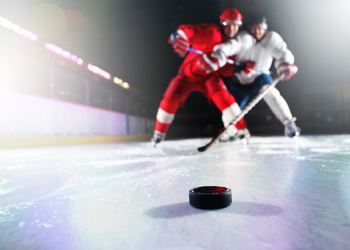 Tactics
The game continues to evolve and your skills have to evolve with it. Areas we focus on: forecheck, neutral zone, trap/forecheck, offensive pressure, defensive pressure, offensive/defensive strategy, penalty kill, powerplay, breakouts, and more...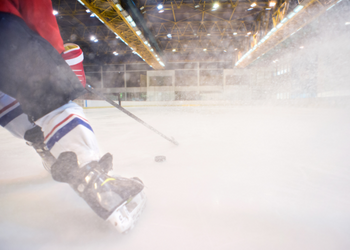 Conditioning
Conditioning can be worked on off the ice but at some point it needs to be transitioned and applied on ice. We work to bridge that gap with our programs. Areas we focus on: short, explosive bursts of speed, rest-to-work ratio, and conserving energy.
The On-Ice program is the culmination of all the work we do off-ice in the facility and bringing on to the ice and applying it to your game.